The Global Apprenticeship Network (GAN) is a global network of private sector organisations and industry associations who come together to:
Advocate for work-readiness programs
Share best practices
Facilitate multi-stakeholder dialogue
Commit to action around youth employability and skills development
The GAN Australia is a GAN National Network (GNN), whose purpose is to embed the GAN concept in a national context. Our essential role is to raise awareness on apprenticeship programs and encourage companies to offer more opportunities to youth as well as to root the GAN concepts within the national context – catering to the distinct economic, cultural and institutional needs present at the national and local level.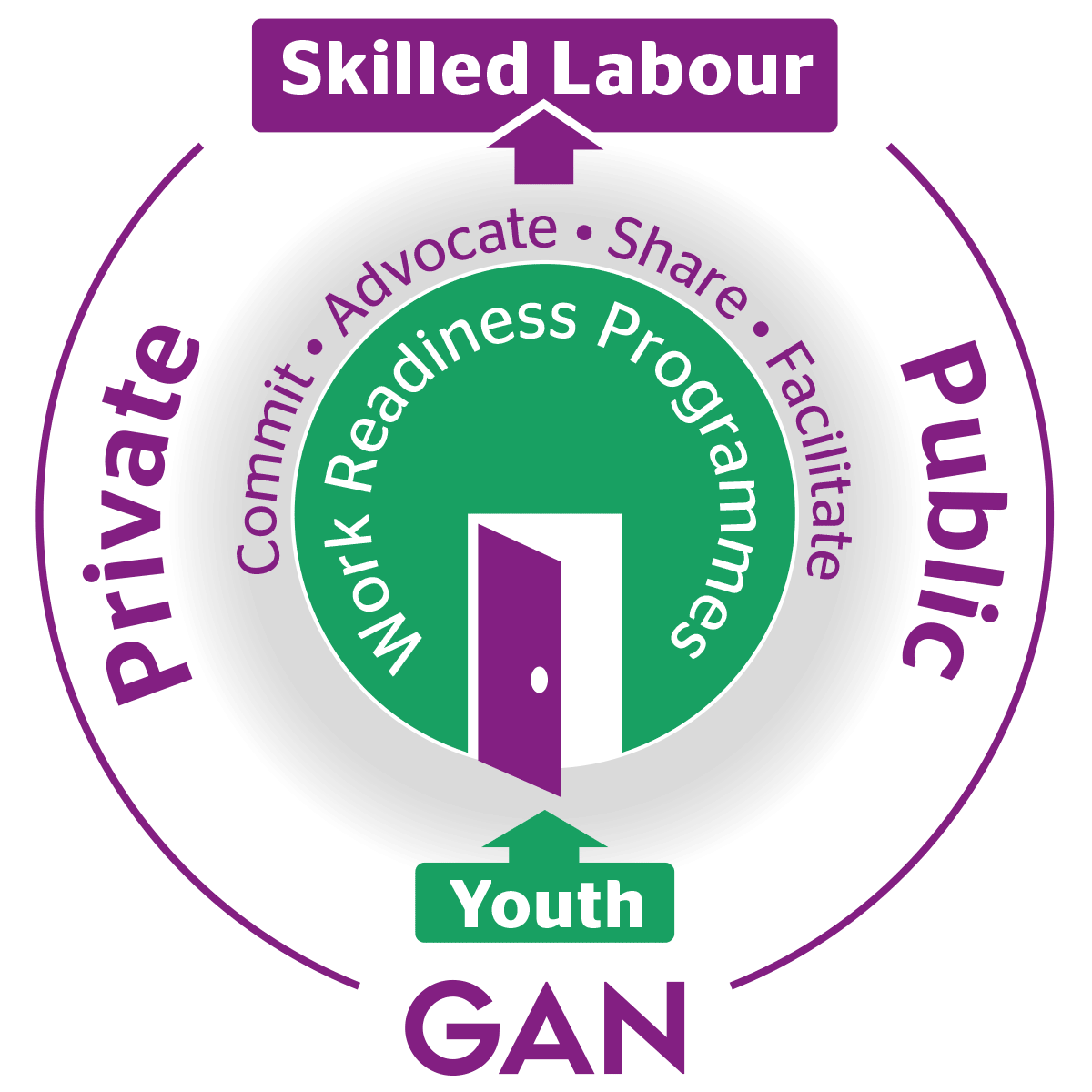 Our mission is to:
Strengthen the commitment and visibility of companies' and organisations' engagement in apprenticeships and traineeships as part of a sound human capital development strategy.
Share the best practices in the areas of apprenticeships, traineeships, mentoring and on-the-job training.
Encourage a network of committed companies and organizations, at the global and local levels, to support effective knowledge sharing action programs and partnerships and to scale up international cooperation to this effect.
Why apprenticeships and the GAN?
Work-readiness programmes include training for apprentices and trainees are key to create jobs for youth and skills for business:
ensures that trainings matches the needs within a company or industry
keeps up-to-date with changes in technology, work practices, and market dynamics
links classrooms and workplace training so that young people acquire relevant skills
equips young people with critically important core skills, such as problem solving, teamwork, and communication
offers young people an income while preparing for the job market
helps them clear the hurdle of having no job experience, a barrier that prevents many other graduates from securing their first job
Like to join us or get in touch?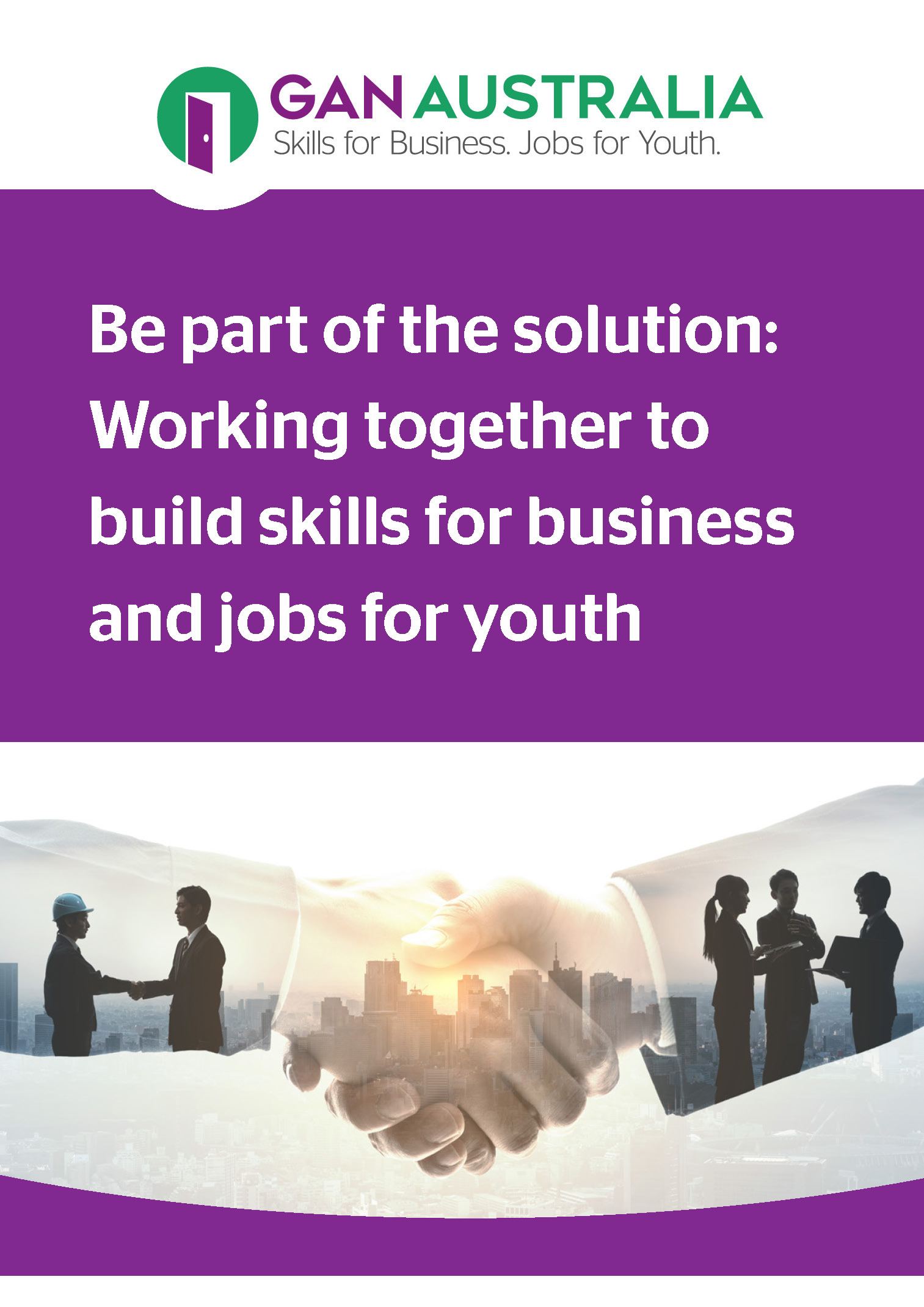 +61 3 9639 3955
Thank you for your interest in the GAN Australia. The strong commitment and trust of our partners helps us inspire businesses to embrace work-based learning including apprenticeships and bridge the global skills gap by connecting people in communities around the world with 21st century skills and job opportunities.
If you would like to join the effort or get in touch with us feel free to send us a direct message via the form or email info@gan-australia.org.
We look forward to hearing from you!